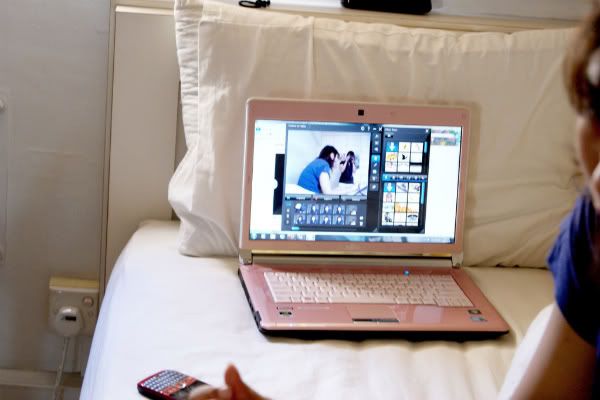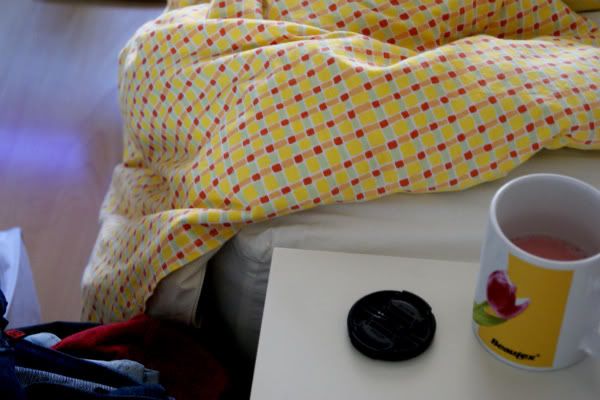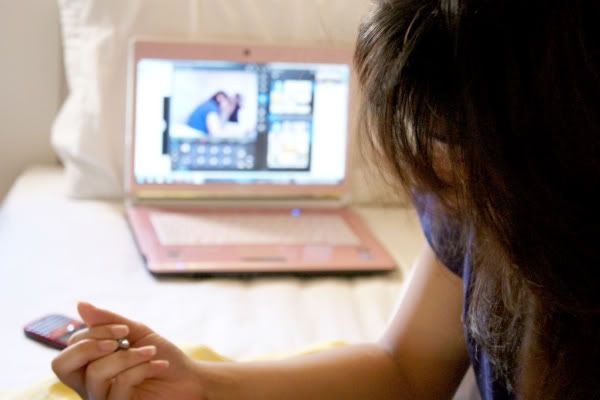 (Photos above taken by Mel. Editing done by me. Thanks Mel! Love the fact you were just playing around yet the results were lovely.)
Sometimes the best thing in life is to not have any aims, expectations or goals.
I would like to live life freely, doing whatever I please without having to bear the consequences, without feeling anything even if what I did was wrong. But reality never pats you gently on the shoulders, humming you a sweet, soft melody to slowly put you to sleep.
It whacks you hard in the head, telling you: "WORK HARDER. YOU STUDY, YOU EARN MONEY, YOU HAVE KIDS, GROW OLD AND DIE. SO WHAT? WORK YOUR ASS OFF I DON'T GIVE A DAMN!"
When you have time alone, you can do nothing but let your mind wander.
I never like it when my mind does that. I really detest that.
Have you ever wondered why you're.. say, a Literature student? Trained to do nothing but infer until it becomes automatic to you, until the first thing you do when a situation arises is to infer, make a guess and come to your own conclusion without concrete, solid proof/answers?
That's the difference between Humanities students and Science/Math students.
All that inferring shit may score you marks in your exam, but have you ever wondered how it affects your relationships with both friends and the opposite gender alike?
I hate the fact that I can only infer. That's all I do. I panic, I infer. I am calm, I infer until I panic. Then the cycle starts all over again. There is never once my brain stops to calm down.
Perhaps I'm only feeling this way because my knee's making me freak out. I honestly have nothing else on my mind. I've never had my kneecaps hurting for over a week before and it gets worse after dance. I practiced for freestyle earlier (as someone once said, "If only Gwen was as excited about her studies as she is for sailing and dance.. -.-") and I ended up walking in a really awkward position after.
Sitting down doesn't make it better. I'm worried to go to a doctor like what Nurul suggested because if there's one thing I'm absolutely HORRIFIED of, its needles, (being able to see) bones, blood tests and anything of the likes.
Oh goodness I'm shuddering inside as I type this.
Oh well, no matter. I think I should catch some shut eye and worry about my knees tomorrow instead.
OR, I could catch K-On!! Season 2. That's my latest obsession and its making me want to play my guitar again. First I gotta change my rusty strings and bring it for maintenance I guess.