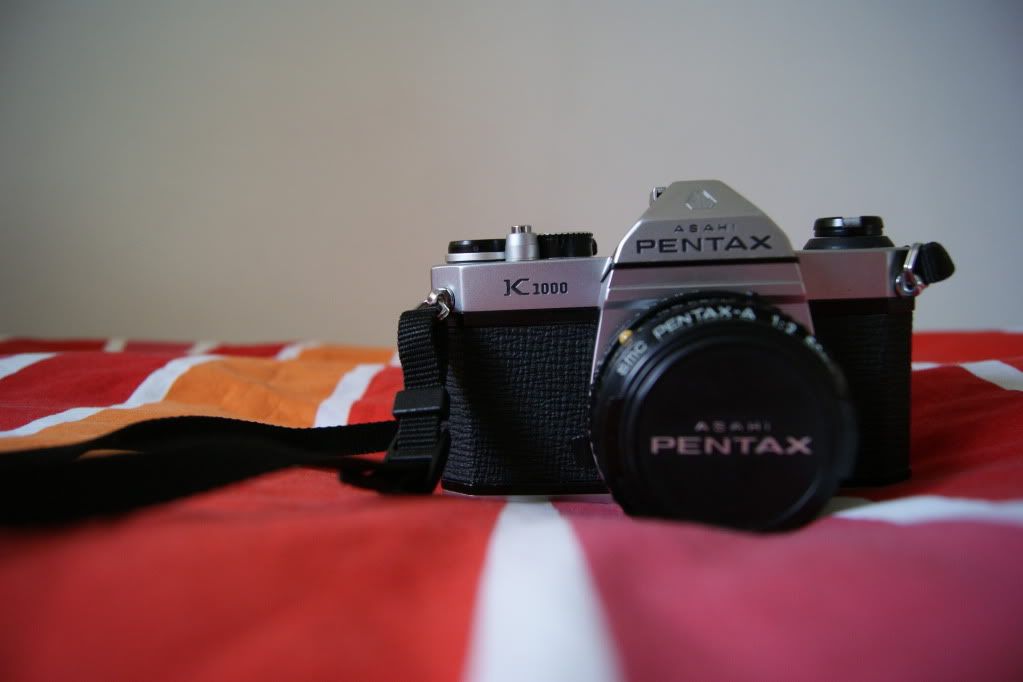 Belle's new Pentax. Since she requested for a photo of her new baby, here it is!
Helped her collect it from this guy after work one day. Weird fella. I was super late because hello I don't always knock off on time right?? If there's stock and my colleague comes late I can't help it right. And I can't keep texting during work? Then when I got to Tanah Merah I couldn't find him, so I gave him a call and he told me "Come to the taxi stand. I am about to leave already. I thought I kenna played out. Like you never come. Get played out."
Uh.. Oooooookay??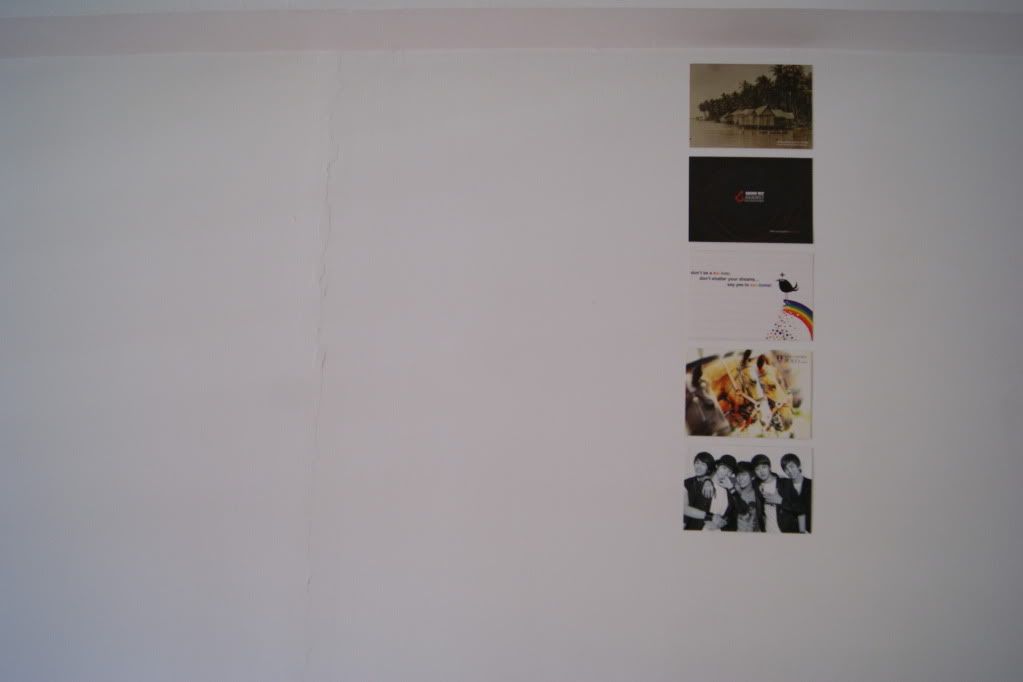 My wall of postcards is apparently still bare. No time to go out and take some off the postcard stands man.
And oh, after like a week or so of letting my new hair grow out (I never blogged/tweeted/anything about a haircut so no one actually knows about it except my friends from work, dance and Alex), HERE IT IS.
It looked really kuku when I just got it cut cuz the guy layered it. Was pretty mad about it but what's done is done man. Cheryl Y. saw me at dance and it took her like a good 10mins or so to realise I got my hair cut.
She was giving me this weird look, and finally after we drank water and got ready for warmups I asked her and Anika, "Do I look very weird??"
"YOU GOT YOUR HAIR CUT IS IT?!?!?!!!"
"Yeah...... :("
"No wonder I was wondering why you looked so kuku. Haha!"
In the end I trimmed it myself every alternate day to make it seem less layered.
It isn't even supposed to be side bangs please?? Like the guy totally didn't make it look like the photo. So I trimmed it into side bangs myself.
Aaaaand a bonus! Snapped some random old photos my parents keep by their bedside tables.
I really feel like, depressed whenever I see these photos. I was so puny back then! And oh the little dude in the last photo's my brother. Hahah actually, he was about to cry after this photo was taken. Cuz he was quite chubby, I couldn't place him properly on my lap when my parents took this shot.
He was such a cutie I swear.
Gerald, what happened to you? :(