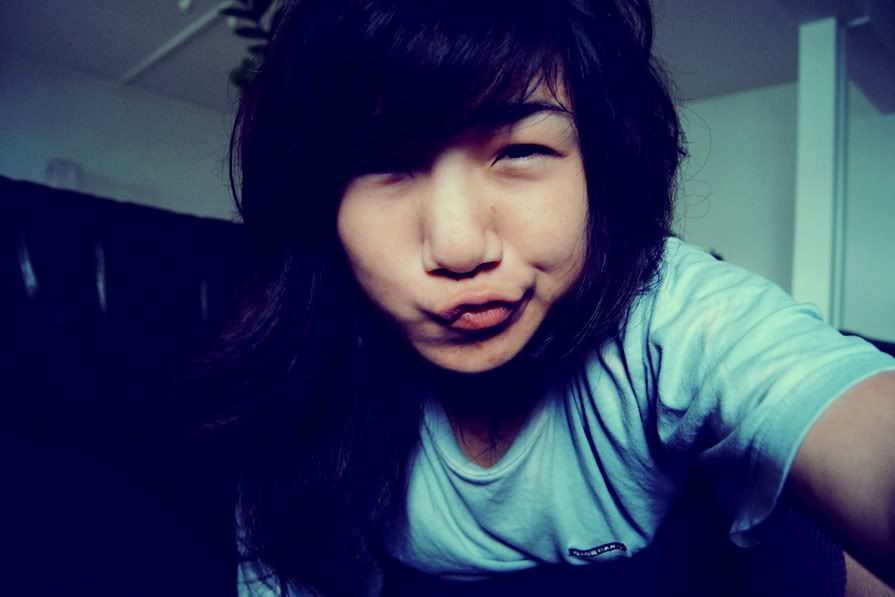 Spent the whole of today (well, more or less) in the library with Kerrie Wee and Beanie Lee!
It was..... well, oddly comfortable for me. I never like spending way too much time studying in the library because 1) It bores me. 2) The chairs make your butt ache after a while.
And if you're wondering why my fringe in the photo above's not bangs.. well that's cuz it's an old photo.
I trim my own fringe/hair now. This prevents me from going to the salon only to get like inches snipped off. I always do that you know. Like, I'll go there reassuring myself I'm only there to get a TRIM, or to get my fringe trimmed. Useless I tell you, I end up coming out with like 1.5 inches less of hair (and it's not the fringe).
So much for a trim.
Okay so I got to the library at 10.15am. Ker and I left at around 8.25pm? Awesome. Suddenly, I'm feeling more studious than I actually am. Hah.
Things to be happy about:
Ah Twing called me and asked me to be her photographer for a blogshop she's intending to launch! Awesome. My first photoshoot job(?). I told her no need to pay me. *nice person aura looms around*

Even if it isn't exactly one, A GIRL DESERVES TO FEEL HAPPY ONCE IN A WHILE RIGHT?!


I lost 1.5kg............... only to gain it back again to lose it again to gain it back again. And all in a span of 3 days?? My body bloats as easily as it de-bloats.

I need Bloat-Be-Gone from Neopets.
Anywho. I won't be getting the art exhibition job my aunt recommended me to do. Feeling quite bummed about that because I was excited about helping out at an art exhibition really. Then again, my aunt said when I turn 18 next year I'll have loads of art exhibitions to help out with so I'm pretty much looking forward to that!